The core concept of EggCo is to awaken the public's care for delivery men. Many drivers face the time-pressure of transportation, which also leads to their physical and mental problems.
It hopes through gamification of the order tracking interface to attract customers to choose slow delivery to reduce time-pressure on drivers.
The logo is combined by the shape of an egg and the APP's English name "EggCo".
The visual design choose the pink color to represent friendly care and adopt blue to symbolizes professional servic while round shapes are commonly seen as harmless, and friendly.
Gamification of Order Tracking
The delivery journey is illustrated by the narrative way to attract more customers using.
The parcel tracking shows different events according to the delivery stage and location of the parcel. Such as the egg sleeping while waiting for a substitute driver (we compare the package to an egg).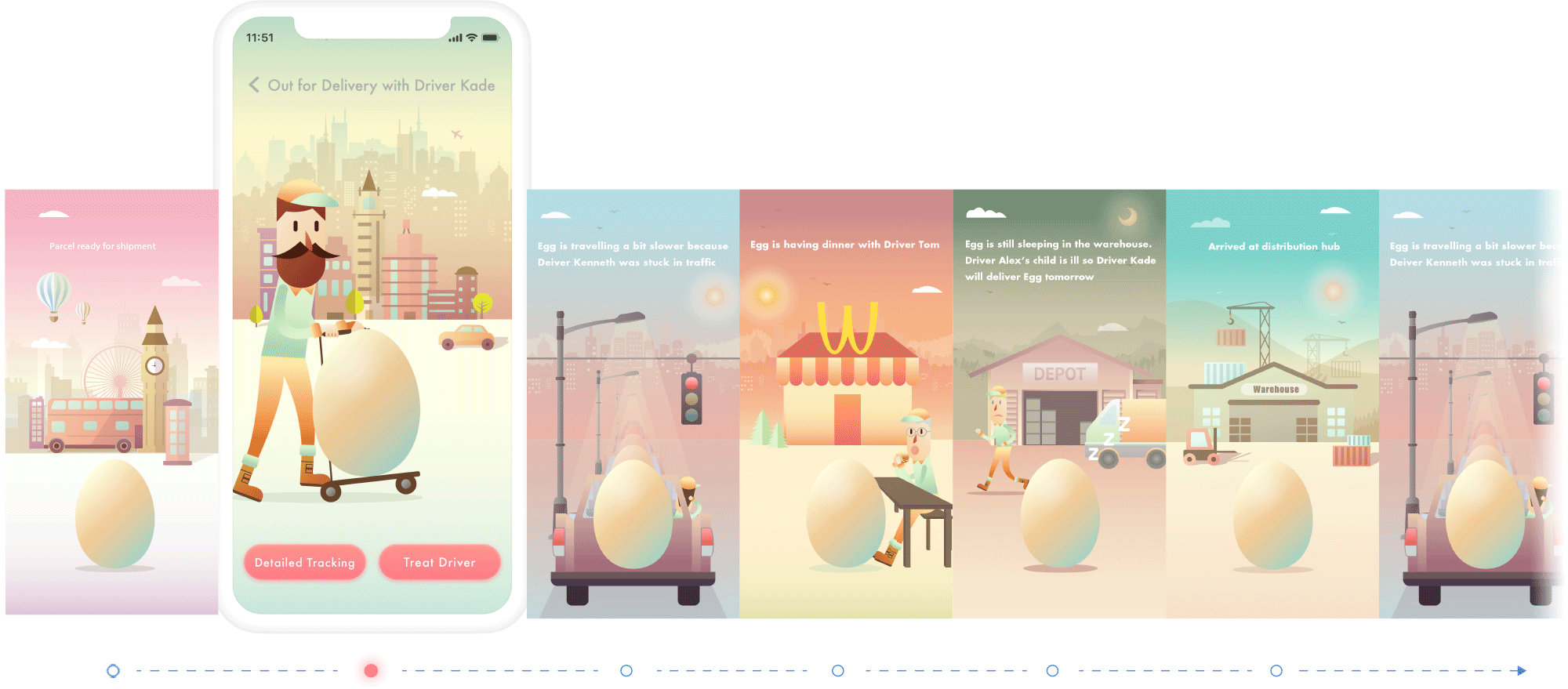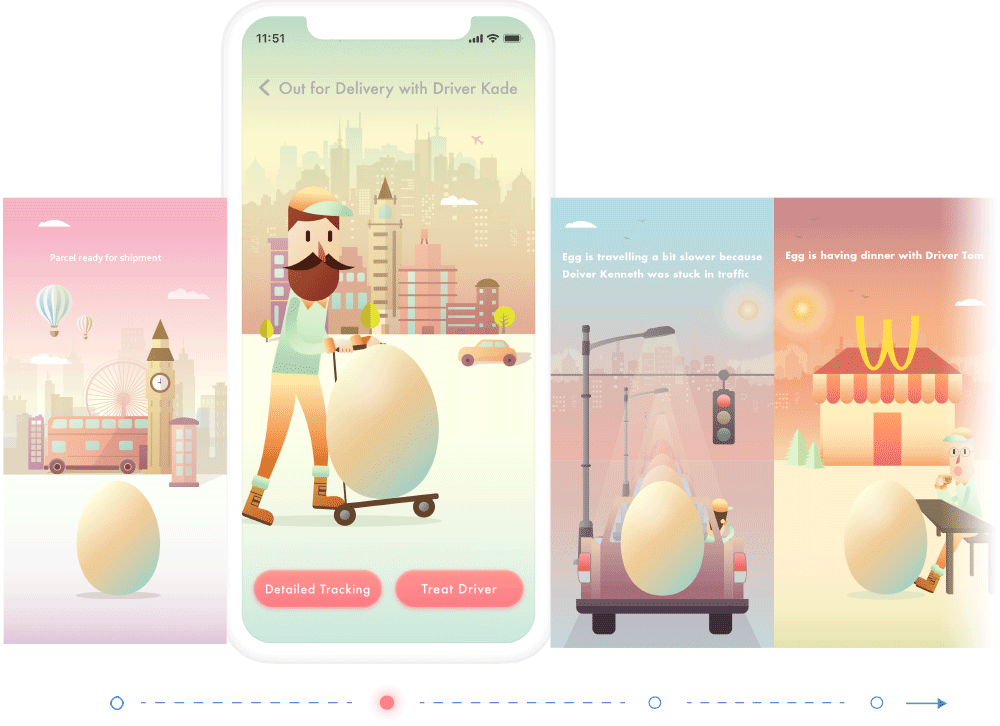 Gamification of Order Tracking
Character & Rewards System
When the parcel arrived, the EggCoo who has hatched from the egg randomly in the APP. And different EggCoo can combine to produce different EggCoo evolutions.
Different characters represent different reward points and can be used to redeem rewards, such as coupons for transportation services or free coffee for hardworking drivers.