Jiao Fung Industrial Co., Ltd. accumulated over 30 years experience in plastic high-frequency technology.
It actively customizes development, design, OEM and manufactures various types of high-frequency plastics, such as PP, PVC, EVA, PE ultrasonic products. The high quality of our products acquired unceasing approbation in this industry and export to Japan, the United States, Europe and other countries.
Companies insist the "Professional manufacturing, Best service" marketing idea, and treat clients sincerely to got satisfaction and trust.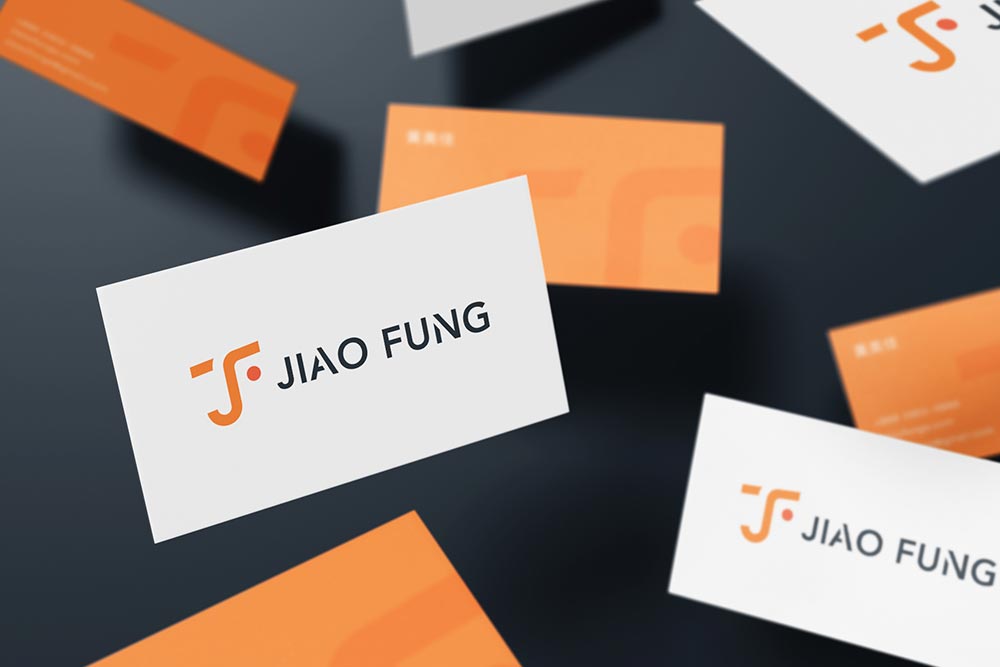 The branding design combined with the company name, imges of smile and wink to show friendliness and trust.
Logo is utilized in different areas such as PVC and PE products. Therefore, clean lines and concise style are essential.

The smooth curve of logo and text design builds friendly and soft visual impression.

C0, M73, Y67, K0
R248, G104, B74
# f8684a
C0, M60, Y75, K0
R255, G135, B62
# ff873e
C84, M75, Y64, K37
R46, G55, B64
# 2e3740
C0, M73, Y67, K0
R248, G104, B74
# f8684a
C0, M60, Y75, K0
R255, G135, B62
# ff873e
C84, M75, Y64, K37
R46, G55, B64
# 2e3740